Stark, Charles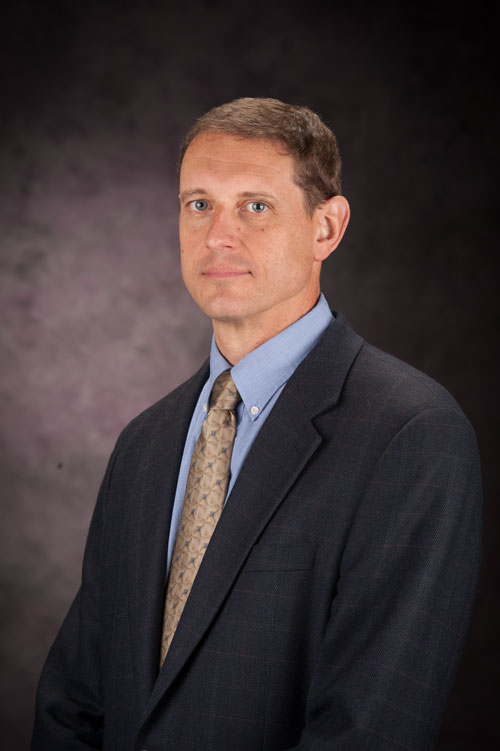 Jim and Carol Brown Professor in Feed Technology
Shellenberger 312
Manhattan, KS 66506
785-532-4082
785-532-4017 fax
Area(s) of Specialization
Feed safety, quality assurance, and feed processing technologies
View My Curriculum Vitae (PDF)
Education
Kansas State University, 1994, Ph.D. Grain Science
Kansas State University, 1990, M.S. Grain Science
Kansas State University, 1988, B.S. Animal Sciences–Dairy Science
Bio Brief
Dr. Charles Stark and the Feed Science program at Kansas State University are globally recognized as leaders in feed research, education, and outreach. He has a joint faculty appointment in the Departments of Grain Science and Industry and Animal Sciences and Industry at Kansas State University. Dr. Stark is the Jim and Carol Brown Professor in Feed Technology. Dr. Stark received his degrees from Kansas State University in Animal Sciences (B.S.) and Grain Science (M.S., Ph.D.). Prior to joining the faculty at Kansas State University, he was a faculty member at North Carolina State University for seven years, and before that, he spent 12 years in the feed industry with responsibilities in feed manufacturing, quality assurance, and plant operations.
At K-State, Dr. Stark serves as the Faculty Coordinator of the new O.H. Kruse Feed Technology Innovation Center and Cargill Feed Safety Research Center. A primary focus of the O.H. Kruse Feed Technology Innovation Center is the training of the next generation of feed industry leaders through classes, student internships, and extension workshops. His extension program provides outreach in the areas of feed safety, quality assurance, and feed processing technology to the citizens of Kansas, the United States, and people throughout the world. Dr. Stark has been invited to make technical presentations in South Africa, Mexico, Poland, Romania, Russia, Philippines, Turkey, India, Indonesia, Malaysia, and China. He has made over 30 presentations on these topics to feed mill managers and nutritionists throughout the world. These presentations have also resulted in requests for his help in solving problems that impact feed safety and quality, manufacturing costs, and animal performance. His expertise in feed quality and manufacturing has afforded him the opportunity to work with many of the major swine and poultry integrators in the United States. During his tenure at North Carolina State and Kansas State Universities, he provided audits, technical support, and training to over 50 feed mills in sixteen different countries.
The Feed Science program is recognized as an educational partner of the American Feed Industry Association (AFIA). In addition to working with AFIA, he also works with the National Feed and Grain Association on extension and outreach projects. These collaborations resulted in an invitation to chair the Feed Working Group for the Global Food Safety Initiative (GFSI) in 2011. The working group was charged with creating a set of feed safety requirements that could be used to benchmark certification programs throughout the world. He has conducted feed safety and feed processing training in Ethiopia for the Veterinarian Drug and Animal Feed Administration and Control Authority (VDAFACA) and Animal Feed Industry. Currently, he is a co-PI for the AMPLIFIES project in Ghana that emphasizes improving the production of poultry. The focus of the training grant is to work with local universities, farmers, and the feed industry to reduce post-harvest loss of cereal grains through proper drying and storage of cereal grains, improve feed quality, create consistency of feed formulations, increase feed testing capacity and the efficiency of the feed manufacturing process.
The emphasis of his current research is the testing of new products and feed manufacturing processes that allow animal agriculture to efficiently produce a safe food supply of meat, milk, and eggs.