Grain Science and Industry News
2022 Grain Science Awards Banquet: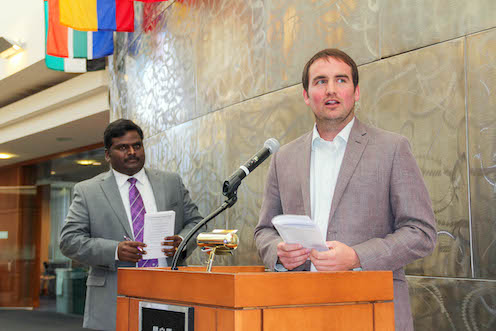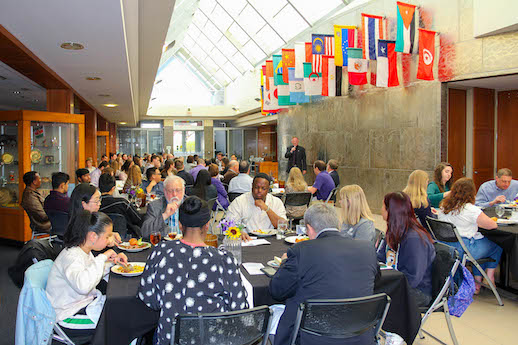 Anheuser-Busch Fellowship:
Manoj Kumar Pulivarthi
Rene Buhler Memorial Scholarship:
Rañia Buenavista
Cain Land and Grain Value Added Agriculture Scholarship:
Nelsa Beckman & Jenna Flory
Dr. Dick Hahn Distinguished Student Leadership Award:
Karly Brungardt
Majel M. MacMasters Memorial Achievement Award:
Hee Seong Kim
Dr. Rasik Daftary Award:
Blake Plattner & Jared Rivera
Outstanding M.S. Graduate Student Award:
Allison Blomme
Outstanding Ph.D. Graduate Student Award:
Logan Kilburn
Dr. C. E. Walker International Graduate Student Fellowship:
Jing Qi & Ruijia Hu
Wendell L. and Ina K. Brubaker Graduate Student Scholarship:
Patrick Badger & Katelyn Bailey
GSI Outstanding Service Award:
Scott Martin
GSI Outstanding Staff Award:
Brenda Heptig
GSI Outstanding Alumnus Award:
Dr. Debi Rogers (for the year 2021) & Ted Korolchuk (for the year 2022)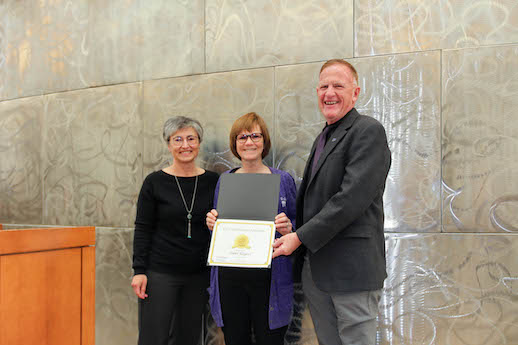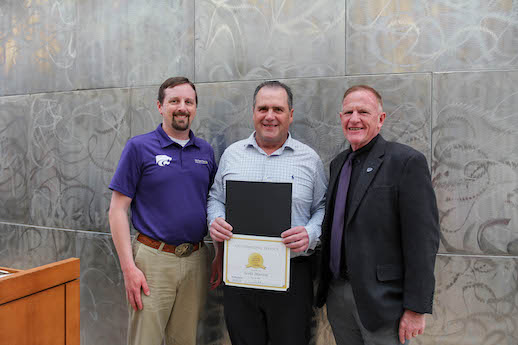 3MT Three Minute Thesis Competition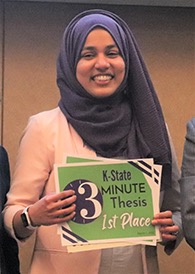 Mehreen Iftikhar, a MS student under the advisement of Dr. Sajid Alavi, took first place at the K-State Graduate School's 3MT Three Minute Thesis competition on March 1, for her presentation "Accelerated shelf-life study of rice with added micronutrients". Mehreen was also selected as the People's Choice award winner.
The 3MT is an academic competition designed to challenge graduate students to present a compelling oration on their thesis/dissertation topic and its significance in just three minutes using a single, static slide.
As the first-place winner, Mehreen received a $500 scholarship and will represent Kansas State University in the 2022 Midwestern Association of Graduate Schools' Three Minute Thesis Competition in Milwaukee on April 8.
Mehreen's presentation-
https://www.youtube.com/watch?v=-YRTvRUkiak
Finalists of K-State's 2022 Three Minute Thesis competition, from top left: Lindsay Howard, Brandi Feehan, Lily Woitaszewski, Olivia Haley, Jack Sytsma, Natalie Duling; middle left: Ketan Shende, Mehreen Iftikhar, Kiana Schulze, Camille Rieber; front row, from left: Three Minute Thesis judges David Rosowsky, Mary Ice, Jeanette Thurston and Priyasha Fernando.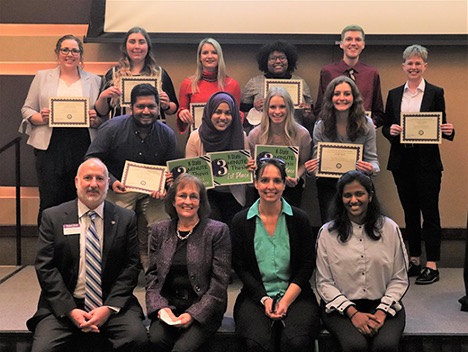 K-State 2022 Extraordinary Student
The department is very happy to announce that Mehreen Iftikhar, a master's student under the advisement of Dr. Sajid Alavi, was selected as a K-State 2022 Extraordinary Student Awardee. This award recognizes students who have undertaken extraordinary efforts to overcome major obstacles in the pursuit of a university education and demonstrated successes throughout their academic journey. Mehreen, along with the other awardees, will be honored at a banquet on Thursday, April 14th.
Mehreen is from Pakistan, where female students are often not provided with the same opportunities in education as their male counterparts. After finishing her undergraduate degree, Mehreen took time away from school before deciding to pursue a MS degree in Grain Science here at K-State. Through self-belief, hard work, and perseverance, she earned a scholarship for a several months long baking training program at AIB International in Manhattan, Kansas, which allowed her to venture to the U.S. and begin her path to higher education. While at AIB, Mehreen was able to make connections with professors and faculty within the Grain Science Department, which led to her being recruited as a student intern in Dr. Alavi's extrusion lab. Her extraordinary performance led to further recruitment into the Grain Science and Industry Master's Program. She began her graduate studies in the Spring of 2022 and has excelled in both her coursework and research. She is currently preparing to defend her thesis and graduate this summer.
ASAS 2022 Young Scholar Award Recipient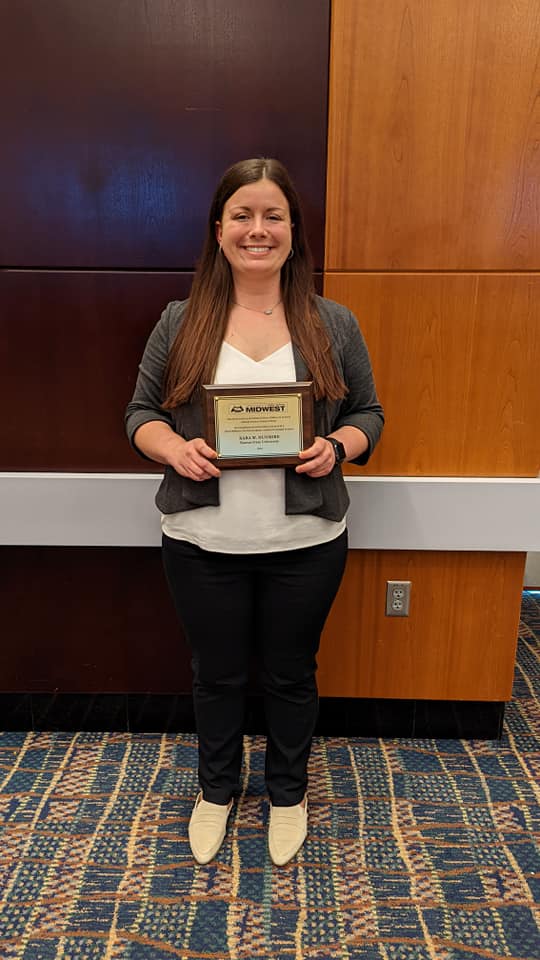 Kara Dunmire, a doctoral student under the advisement of Dr. Chad Paulk, was selected as a 2022 Animal Science Young Scholars Award recipient. Kara spoke on the "Influence of Ingredient Quality and Diet Formulation on Amino Acid Digestibility and Growth Performance of Poultry and Swine" at the American Society of Animal Science (ASAS) Midwest Section Annual Meeting which was held in Omaha, Nebraska from March 14 – March 16, 2022.
Greg Aldrich Promoted to Associate Professor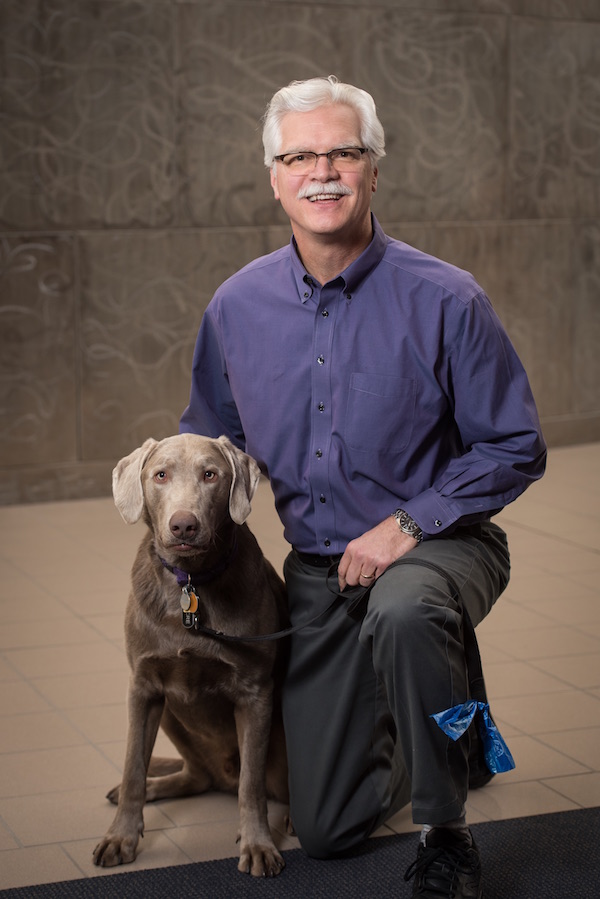 Dr. Greg Aldrich has accepted an Associate Professor position with the Department of Grain Science and Industry. Dr. Aldrich originally joined the department in 2012 as a Research Professor. This new position is focused on companion animal food technology and safety, and includes the role of Director of the department's pet food program. This promotion marks a new chapter in the pet food program's journey and with it a chance to expand our undergraduate programs.
Distillers Grains Technology Council (DGTC) Scholarship Awardee
Ruijia Hu, a doctoral student under the advisement of Dr. Yonghui Li, was selected to receive a $500 Graduate Student Research Scholarship from the Distillers Grains Technology Council (DGTC). The goal of this scholarship program is to encourage increased research and to reward outstanding research accomplishments in distillers grains topics. Ruijia will give a 5-minute oral presentation, present a research poster and will be recognized at the upcoming Distillers Grains Symposium, which will be held in Omaha, Nebraska on May 11 and 12, 2022.
K-State 2022 International Student Center Scholarship Recipient
Rañia Maire Buenavista, a doctoral student under the advisement of Dr. Kaliramesh Siliveru, was selected as a K-State 2022 International Student Center Scholarship recipient. The International Student and Scholar Services and the Alumni Association will present Rania with her $700 scholarship and award certificate at the International Talent Show in Forum Hall on Saturday, April 2, 2022 at the K-State Student Union.
Alavert-French-Schoch Memorial Lectureship Award Winner
Congratulations to Professor YC Shi PhD who was recently selected to receive the prestigious Alavert-French-Schoch Memorial Lectureship Award. Dr Shi has made tremendous contributions to the world of starch, cereal and grains during his impressive career. Congratulations Dr. Shi!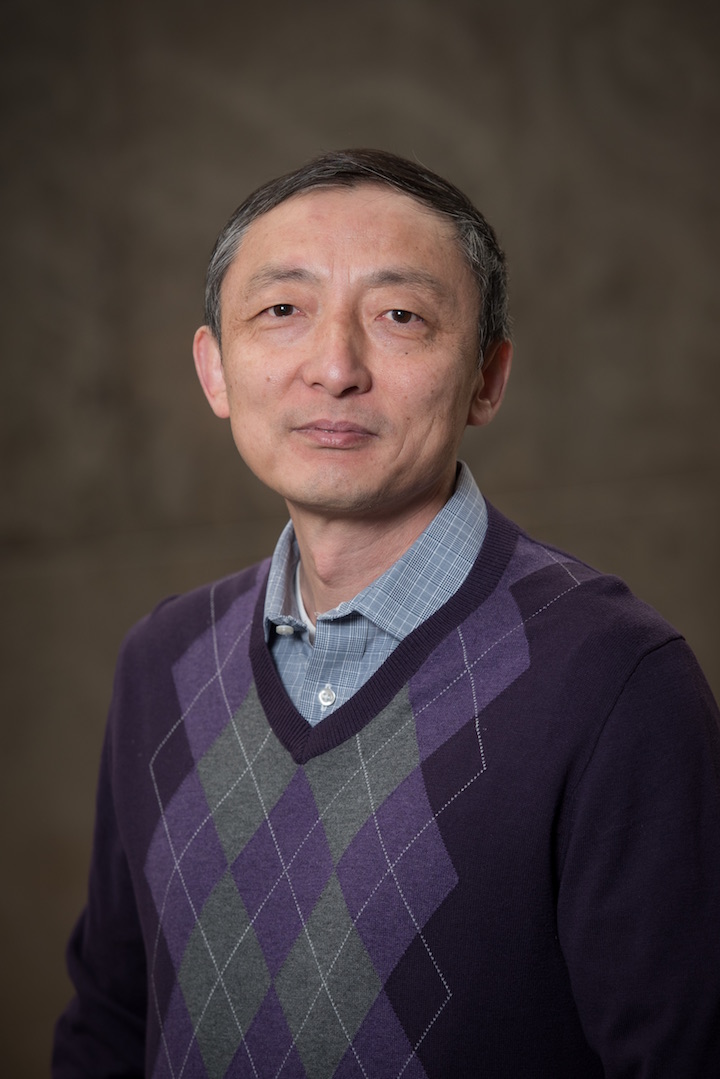 Dr. Karkle returns to Kansas State after earning her P.h.D in Grain Science in 2011, this time as a faculty member. She specializes in baking science, nutrition, snack foods, product and ingredient development, and shelf life extension and nutritional impact of sourdough. Dr. Karkle brings more than ten years of teaching and working in the food industry to the Grain Science Department. She will be tasked with instructing Bakery Science II and the Bakery Science II Lab, while be responsible for the development of new baking courses.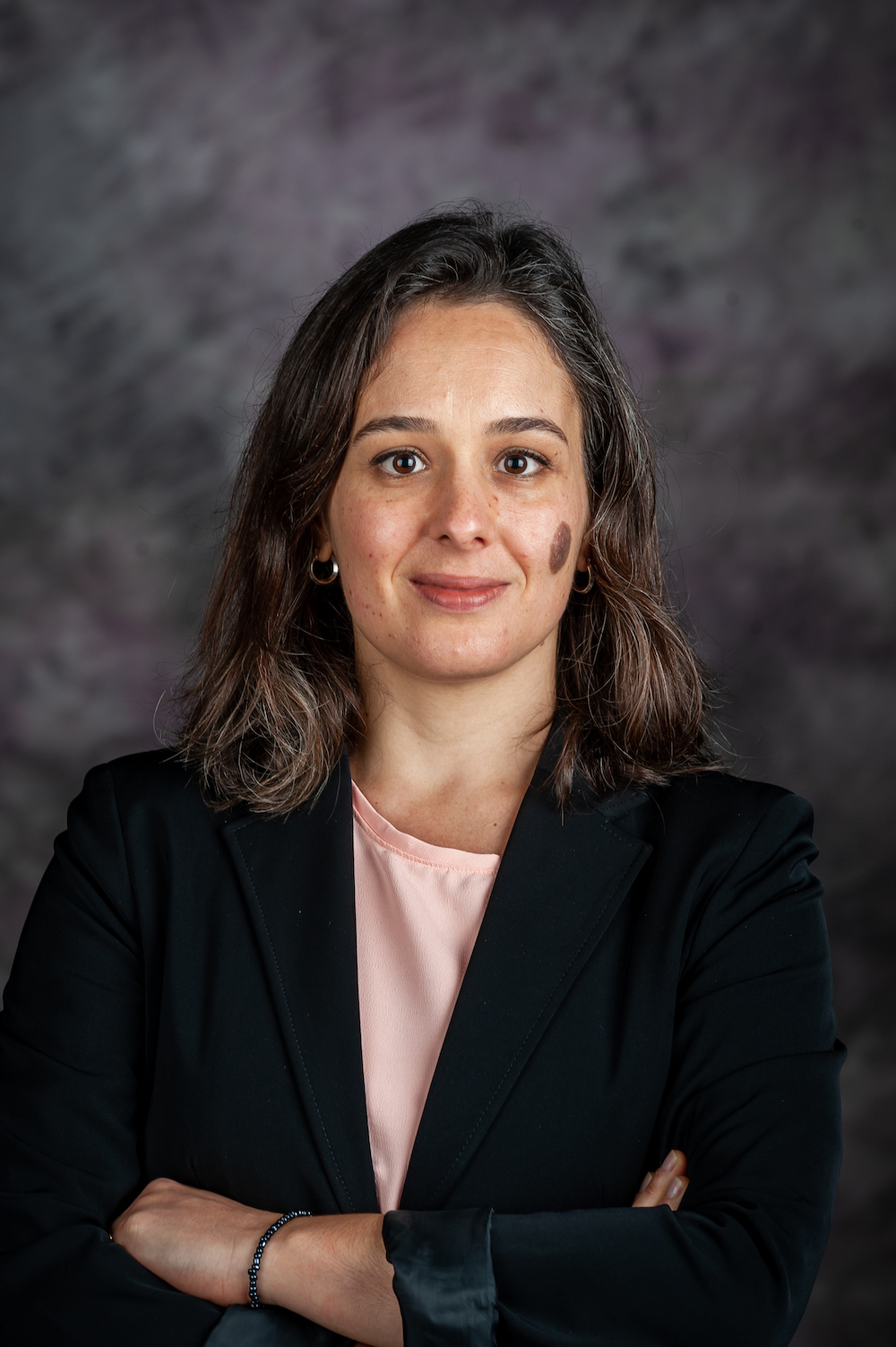 Department of Grain Science and Industry Newsletters
Current Newsletter
Previous Newsletters