Grain Science and Industry News
2022 Bakery Science Club Holiday Sale
The Bakery Science Club is happy to once again offer preorders for our annual Holiday Sale! The deadline for order is Monday November 28th at 11:59pm CST. Pick up will be during the sale, on Wednesday December 7th from 2-6pm in Shellenberger Hall.
Order form link is below!
https://docs.google.com/forms/d/1kgBDSCMXDSXCkLERkWMr5psVVXuE0IODNzstM8y1op4/edit
Dr. Dave Wetzel Memorial Seminar & Reception - October 14 11:15AM - 1:30PM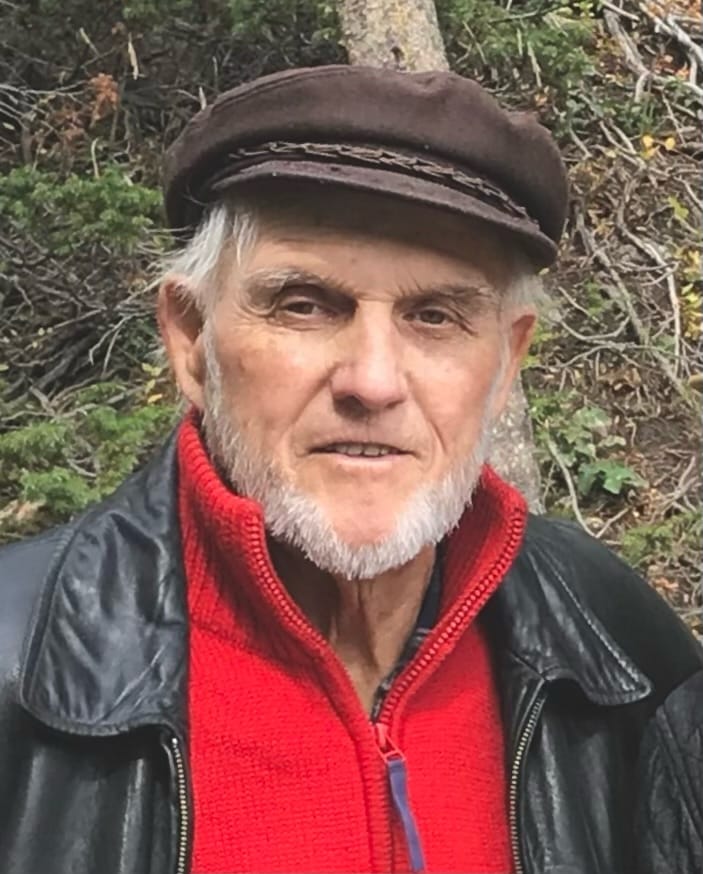 The Grain Science and Industry department, is organizing the Dave Wetzel Memorial Seminar from 11:15 a.m. -1:30 p.m. on Friday, Oct. 14.
The seminar is open to the general public. The event will include a reception from 11:15-11:45 a.m. in the first-floor lobby Shellenberger Hall and a chance to meet with late Professor Wetzel's wife, Connie, and sons, Mark and Lou, who are both medical doctors in the Kansas City area. The reception will be followed by the seminar from 12:00 to 1:30 p.m. in the Leadership Studies Building Town Hall. Mark Boatwright and Lauren Brewer, former students of Wetzel, will deliver the presentations. Those who cannot attend in person, can watch the seminar via Zoom.
Wetzel joined the Grain Science and Industry department at K-State in 1973 and was promoted to professor in 1978. His areas of expertise were on analytical method development for grain and foods, specifically high-performance liquid chromatography, near-infrared, or NIR, reflectance analysis, NIR chemical imaging, digital fluorescence imaging, laser Fraunhofer diffraction measurements and Fourier transform-IR microspectroscopy.
For questions please contact Monica Macfarlane, at mcmacfar@k-state.edu or Kali Siliveru, at kaliramesh@k-state.edu.
KibbleCon 2022 - October 19-21 in Manhattan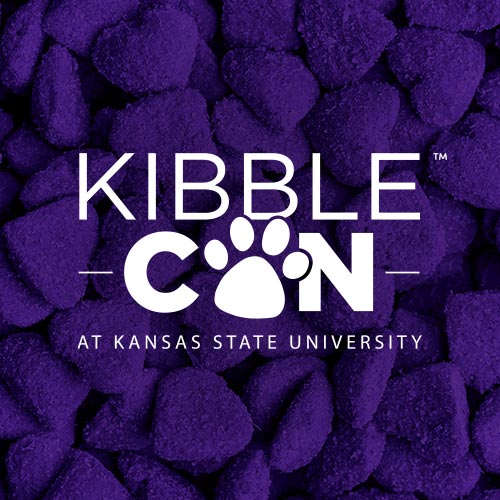 If you are involved or interested in working with the pet food industry, you are encouraged to attend KibbleCon 2022. The in-person event will be Oct. 19-21 at the Bluemont Hotel in Manhattan.
This year's speaker lineup is filled with top pet food visionaries and influencers who will discuss everything from palatability to packaging, safety to supply chains. View the full list of speakers and itinerary on the KibbleCon website.
To register at no cost, K-State faculty and staff should use the code, facultykc22. K-State students should use the code, studentkc22. Online registration closes on Oct. 16 and attendance is limited, so don't delay.
Are you a student with research relevant to pet food? Submit your poster abstract to Stephanie Pierce, at smpierce@k-state.edu, by Sept. 30 to be entered into a poster presentation competition. The top submissions will be asked to present their research at KibbleCon for a chance to win scholarships — first place will receive $500 and second place will receive $300.
KibbleCon was created by the K-State Pet Food Program and K-State Innovation Partners and is a place to have honest conversations on the future of the industry with pet food visionaries and industry influencers. Since 2017, K-State has hosted an annual Pet Food R&D Showcase featuring networking, cutting-edge research and interactive experiences with top pet food supplies. As the experience progressed, the event was rebranded to KibbleCon.
KibbleCon sponsors attending include Extru-Tech Inc., National Corn Growers Association, Balchem, the F.L. Emmert Company, Eurofins, Nutrios, Parker Freeze Dry, United Sorghum Checkoff Program, Kansas Department of Agriculture, International Ingredient Corporation, Petfood Forum — Watt Global Media and NielsenIQ.
Note: If COVID-19 protocols necessitate a change to the format of the event, registrants will be notified by email.
Giving Back to Our Pawed Friends
Katelyn Bailey, a master's student in the grain science and pet food program under Dr. Aldrich, recently attended a local event put on by Purple Power Animal Welfare Society, also known as Purple PAWS.
Impressed by the mission and work of the organization, Bailey has been working with fellow students in the pet food program towards donating pet treats and food baked in their labs to local Manhattan shelters, one of them potentially being Purple PAWS.
"We're definitely looking to get into giving away treats," Bailey said. "Dr. Aldrich is very passionate about being able to give back to animals in general. That's what we do. That's why we're studying what we're studying."
Click here for Full Story
Dr. Greg Aldrich is the Pet Food Program Coordinator.
Phi Kappa Phi Love of Learning Award
Rania Marie Buenavista, a Ph.D. student under the advisement of Dr. Kaliramesh Siliveru, was named as a Phi Kappa Phi 2022 Love of Learning $500 award recipient. The selection committee noted Rania's superior academic record and life/career ambition as extremely impressive. Congratulations Rania!
KSU/Bühler Mercury MES Project - Hal Ross Mill Factory Automation System Upgrade
The dedication of the Hal Ross Flour Mill on October 20, 2006, marked the beginning of a new chapter in the Department of Grain Science and Industry's educational programming and its longstanding partnership with the milling industry. The generosity of several milling industry equipment suppliers - especially Bühler, Inc. - has provided K-State milling students the opportunity to learn the art and science of flour milling in a state-of-the-art pilot scale facility for the past 16 years.
When the K-State Grain Science faculty met with Bühler representatives at the 125th annual IAOM conference last fall, the group reached a consensus regarding the need to upgrade the existing Hal Ross Flour Mill automation software from WinCos to Mercury MES.
This new full factory automation system (Mercury MES) will integrate all the milling processes to increase efficiency and traceability with extensive key data collection opportunities. The year-long upgrade project development process has been a joint effort between Bühler and the Department of Grain Science and Industry. The project is on schedule to be commissioned at the end of August 2022.
We are deeply grateful to Bühler, Inc. (especially Hendrik Weichelt and Winson Tewira) for their many years of gracious support towards our educational endeavors!
Graduate Student Jared Lou Rivera selected as the recipient of the 2022 Dan and Kathy Richardson Scholarship
The Richardson Scholarship is committed to an exceptional graduate student in the College of Agriculture conducting research in the areas of animal science, feed science, or food science. Preference is given to applicants who are affiliated with Cooperative Extension, whose research is focused on food safety or food security, and who collaborate with other programs. While there was stiff competition this year, Jared's application rose to the top. They were very impressed with Jared's research and related accomplishments.
Grain Science Master's Student Team Selected as Wilbur-Ellis Innovation Award Honorable Mention
During the Aug. 4 virtual awards presentation, Wilbur-Ellis CEO John Buckley selected the team as one of the four to share the honorable mention awards. Congratulations to Jenna, Tucker, Conrad, Samuel, Alison, and their advisors, Dr. Alavi, Dr. Aldrich, and Dr. Paulk!
The abstract of the team's presentation on "Ocean Agriculture" can be seen here.
Dogan Named Interim Head of Grain Science and Industry
Dogan has served as the Undergraduate Academic Programs (UAP) Chair and the Teaching Coordinator (TC) of the Grain Science department since Fall 2011. Additionally, she has served as Acting/Assistant Head on an as-needed basis since 2019.
Dogan's several recognitions for teaching excellence include a Fulbright Fellowship (2018), North American Colleges and Teachers of Agriculture (NACTA) Educator Award (2015), Gamma Sigma Delta (GSD) International Honorary Society of Agriculture Outstanding Teacher Award (2014), Wakonse Fellowship (2013), and selection as a College of Agriculture Teaching Excellence Honoree (AY 2015-2016; 2019-2020).
Dogan's appointment will begin on July 24, 2022. She will serve as Interim Head until a national search for a permanent department head is conducted and completed. We are excited to welcome Dr. Dogan in her new role and look forward to her leadership of the department and the IGP Institute over this next year.
Previous Newsletters