Extrusion Lab
At the core of the Extrusion Lab are our bench- and pilot-scale processing facilities, including a pilot scale Wenger TX-52 twin screw extruder, a pilot scale Wenger X-20 single screw extruder, a lab scale American Leistritz Micro 18 twin screw extruder, and a Wenger Series 4800 gas-fired dryer. Additionally, the Extrusion Lab in Waters 47 has various analytical equipment and bench space for analysis of raw materials and extruded products.
Our industrial projects involve a diverse range of products and applications including pet food, pasta, snack food, breakfast cereal, aquatic feed, precooked wheat flours, and various industrial products. In FY2009, close to 230 hours were devoted to performing extrusion runs for industry and research purposes. Out of this, roughly 65% of the time was spent on industrial clients and 35% on academic research projects. An additional 150 hours were spent on teaching activities such as the lab class for GRSC 720 and other demo sessions for other classes. Industrial clients include manufacturers of pet food, aquatic feed, breakfast cereal, pasta and snacks, and also ingredient suppliers.
Several graduate and hourly undergraduate students help in the industrial service activities of the lab as hourly employees. This also helps them gain valuable hands-on processing experience. Some of the major projects initiated recently include adopting GMP standards and a state-of-the-art data acquisition system. This year the lab moved closer towards adopting Good Manufacturing Practices (GMPs), and the DAQ system is fully functional and aids in process control and data monitoring for research purposes, and also achieving HACCP standards.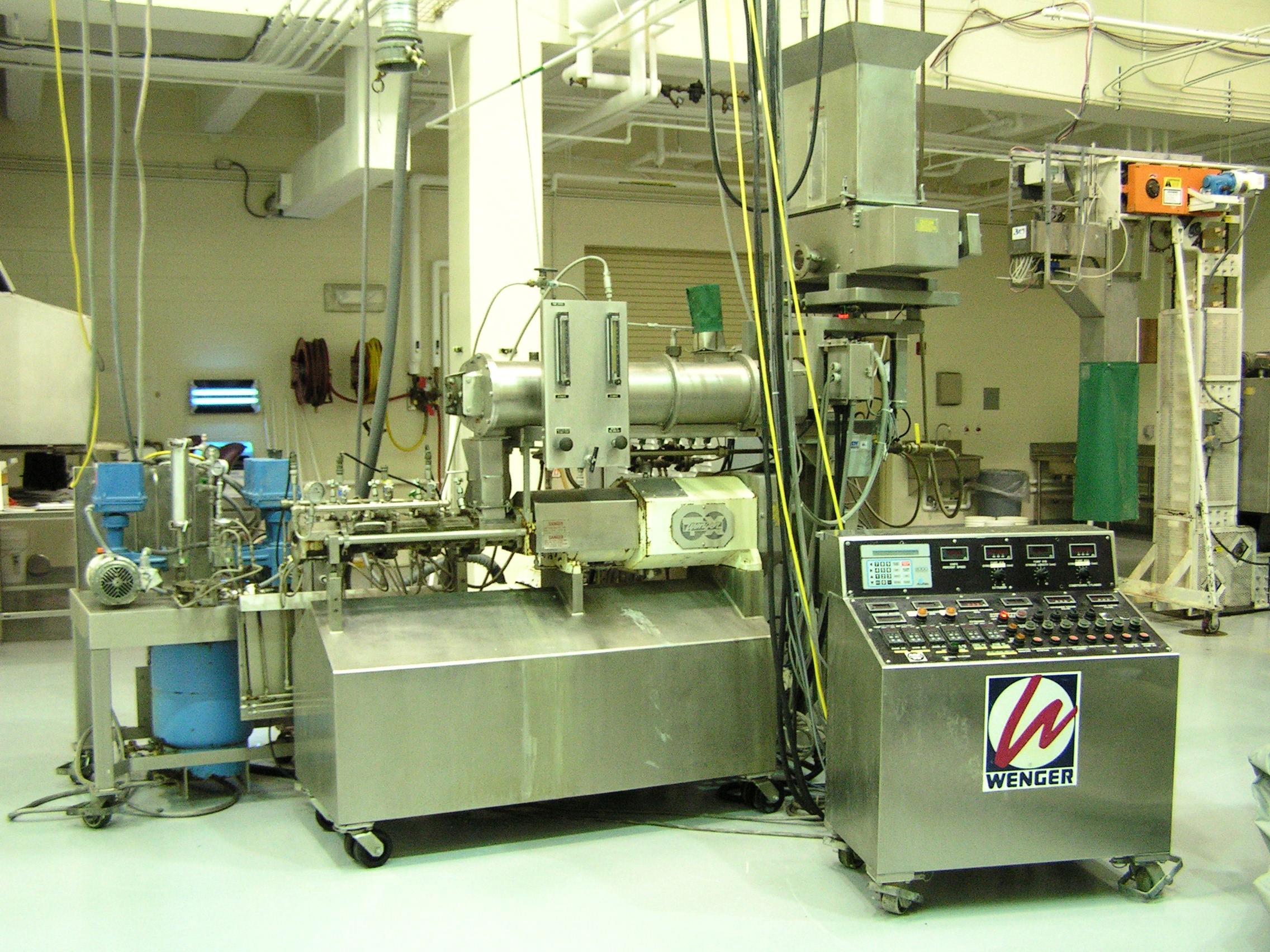 See more of our equipment!