KSU Bakery Science Club
2022 Bakery Science Club Holiday Sale
The Bakery Science Club is happy to once again offer preorders for our annual Holiday Sale! The deadline for order is Monday November 28th at 11:59pm CST. Pick up will be during the sale, on Wednesday December 7th from 2-6pm in Shellenberger Hall.
Link is below!
https://docs.google.com/forms/d/1kgBDSCMXDSXCkLERkWMr5psVVXuE0IODNzstM8y1op4/edit
Join the Club
Do you enjoy eating, baking, meeting new people and taking trips? Are you a student at KSU, graduate or undergraduate? Bake club may be the place for you!
The Bakery Science Club bakes every other Tuesday night and holds bake sales around once a month during the semester. Sales occur on Wednesdays in the afternoon from 3-5 pm. No baking experience required, we have members from a wide array of majors, who come to socialize and eat some cookies while we bake! Come check us out the first and third Tuesday during the school year in Shellenberger Hall. We start baking around 4:00 pm. and will be in the lab until the last cookie is bagged (normally 8-8:30 pm). You're free to come and go as you please. The club also provides dinner each night around 6:00 pm. The Bakery lab is room 110 in Shellenberger Hall, which is just across the street from the Leadership Studies building. If you have any questions or concerns please feel free to e-mail the club at bakeclub@ksu.edu. We look forward to seeing you soon!
Meeting Dates/Times :
Meeting always occur on Tuesdays from approximately 4:00-8:30 pm. We provide dinner around 6:00 pm. Click the Fall Club Schedule 2021 link to view our full schedule. During our meetings we bake different types of breads, cookies, and other sweet goods.
Downloadable 2022-2023 Club Schedule
Bakery Science Club Officers
2022-2023 Bakery Science Club Officers
President - Riley Smith
Vice President - Lydia Long
Production Manager - Jadyen McNerny and Erin Martin
Secretary - Ella Martin
Sales - Emily Kline
Marketing Manager - Anna Jirak
Social Chair - Kayla Henderson
Ag Council Representative - Adelaide Easter
Bakery Science Club email: bakeclub@ksu.edu

Social Media:
- Twitter: @BakeClubKSU
- Instagram: @bakeryscienceclubksu
- Facebook: K-State Bakery Science Club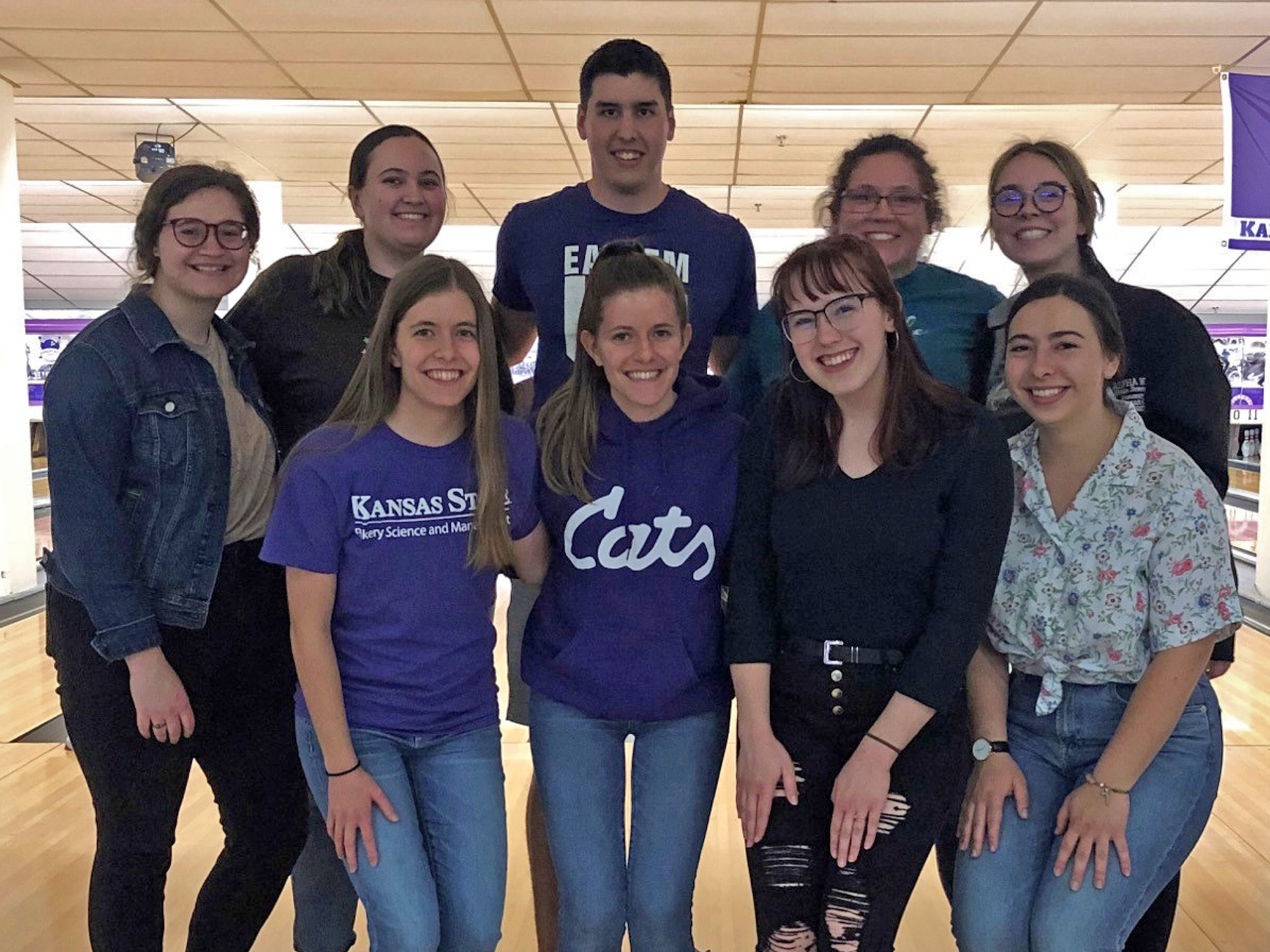 Bakery Science Club Sponsorship
We would like to recognize and extend our thanks to all of the generous sponsors who have donated equipment, ingredients, or time to help the club succeed.