Study Abroad
Coming up in 2015
2013
Southern Africa
This study abroad program is tailored for providing undergraduate and graduate students the experience of agricultural practices, food processing industry, and daily life and culture of Mozambique and South Africa. This will prepare them to better integrate into the rapidly globalizing world economy, and also allow them to identify challenges facing agriculture and food processing sectors in developing countries such as Mozambique. Students will be challenged to devise creative ways to address these challenges by combining the unique facets and strengths of neighboring South Africa with the technological and financial wherewithal of the U.S. The class will give students a first-hand experience of the contrasting agriculture practices and food sector, the challenges faced, and opportunies for partnership that benefit Mozambique, South Africa and the United States. Students will also be exposed to University life to understand the education and research systems in Mozambique and South Africa. The trip will include visits to the countryside, agricultural farms, project sites of non-profit organization World Vision, and food processing facilities, such as flour mills, bakery and a pasta company.
TRAVEL DATES
Summer 2013 (May 24 -June 9); 17 days
COURSE
GRSC 691: Agriculture and Food Processing in Southern Africa
FACULTY LEADERS
Dr. Sajid Alavi, Associate Professor of Grain Science;
salavi@ksu.edu
Dr. Nina Lilja, Director of International Agricultural Programs, and Associate Professor of Agricultural Economics;
nlilja@ksu.edu
For more information, see the Southern Africa Study Abroad Brochure. To apply, please submit all the completed application materials along with the first program payment to the Study Abroad Office, 304 Fairchild Hall. Course application can be submitted online by clicking on the link <https://ksu.studioabroad.com/?go=AlaviLilja>
Course information and updates are also available on Facebook. Join the class Facebook page "KSU Southern Africa Study Abroad Class Summer 2013."
---
2012
Germany and Switzerland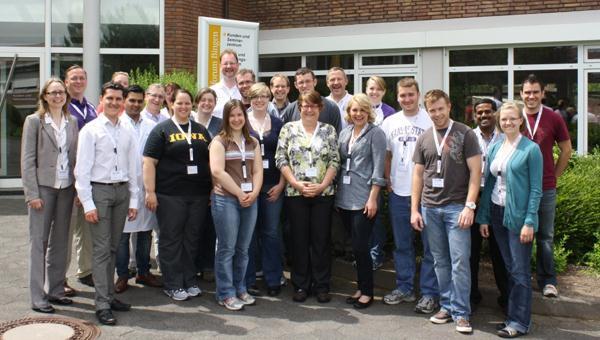 A group of 19 undergraduate students, graduate students and faculty from the Department of Grain Science and Industry experienced Germany & Switzerland. They visited Bakery Ingredients, Federal Research Institute of Nutrition and Food; Department of Safety and Quality of Cereals, The German Milling School, a grain storage facility as well as many other sites.
Grain Science 2012 Study Abroad Blog
---
2010
India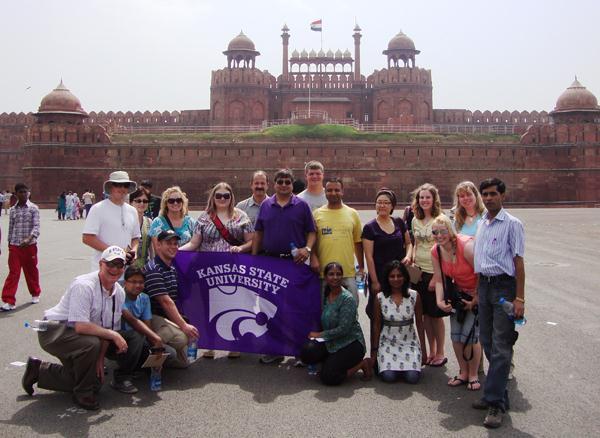 An 18 member delegation from Kansas State University, comprising of students and faculty members went to Punjab Agricultural University under the KSU Study Abroad Program. The delegation members visited the Department of Food Science and Technology, Apiary House, Museum of Social History of Punjab, and Department of Foods and Nutrition.