Current News & Events for the Grain Science & Industry Department
Siliveru Receives 'New Faces of ASABE' Award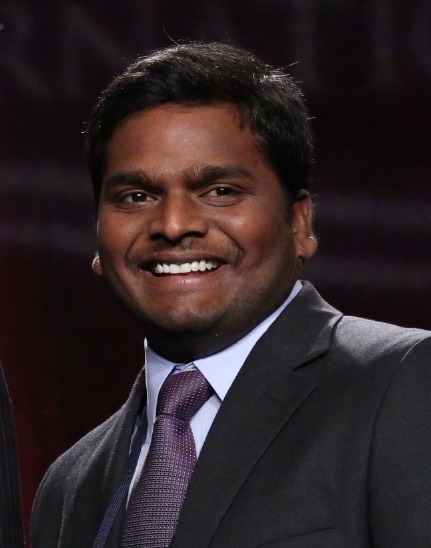 The American Society of Agricultural and Biological Engineers (ASABE) has named thirteen young members to its class of 2018 "New Faces of ASABE – Professionals." See the full article here.
Ethiopian Graduate Student Finds Safer Way to Store Grain

When Tesfaye Tadesse was a boy in Debra-Elias, Ethiopia, he would walk two hours each morning to attend school. Many years later, his education journey would lead him to Kansas State University where he conducts research under the Feed the Future Innovation Lab for the Reduction of Post-Harvest Loss on alternative ways to protect grains from insect pests without using pesticides that are harmful to human health.
See the full article here.