Megan Holton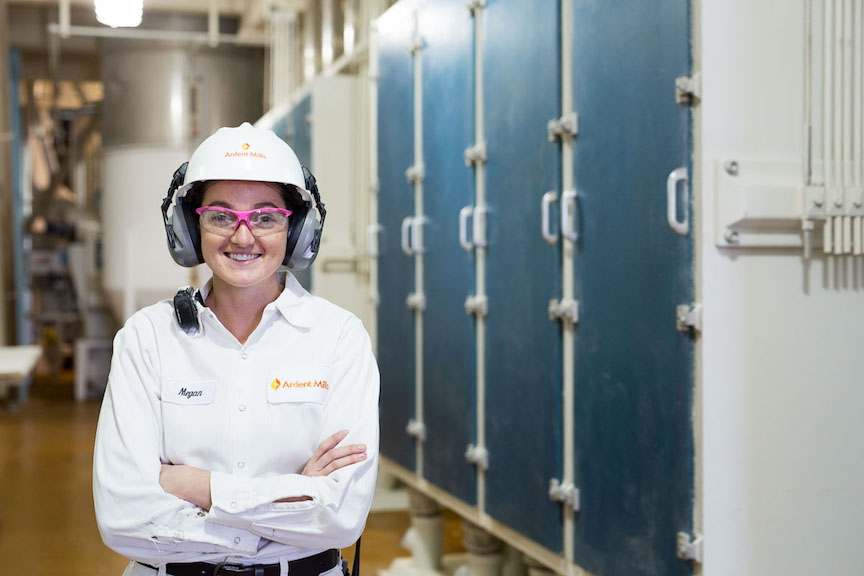 Head Miller for Ardent Mills
Education: Dual major in Baking Science and Management and Milling Science and Management
Megan Holton hired on with Ardent Mills after graduating in 2011. She is currently the head miller of the Saginaw, Texas facility.
Her responsibilities in this position include overseeing mill operation from a technical point of view and keeping the mill running as efficiently as possible.
Holton first heard about the milling science program through her high school counselor. She wasn't completely sold on the idea until she toured the campus facilities.
"I made the trip and met several professors and toured the Shellenberger flour mill. I was sold," she says. "It was a very interesting process and continued to be throughout my college years."
She gives credit to the grain science department for much of the experience and knowledge she gained involving the industry. When it came time for her to begin her career, she was able to supplement the basics that the department instilled in her to create a successful and rewarding career. She says, "it built a solid foundation of knowledge that I could build upon when I started to work in the industry."
It is often said that internships play a crucial role in preparing students for their future careers and give students a feel for what their intended careers really look like outside of the classroom. Holton agrees, "highly recommending internships to all students." She adds, "the earlier the better. You are able to practice what you learn in school as well as figure out if the industry is a good fit for you."