Caleb Ahlquist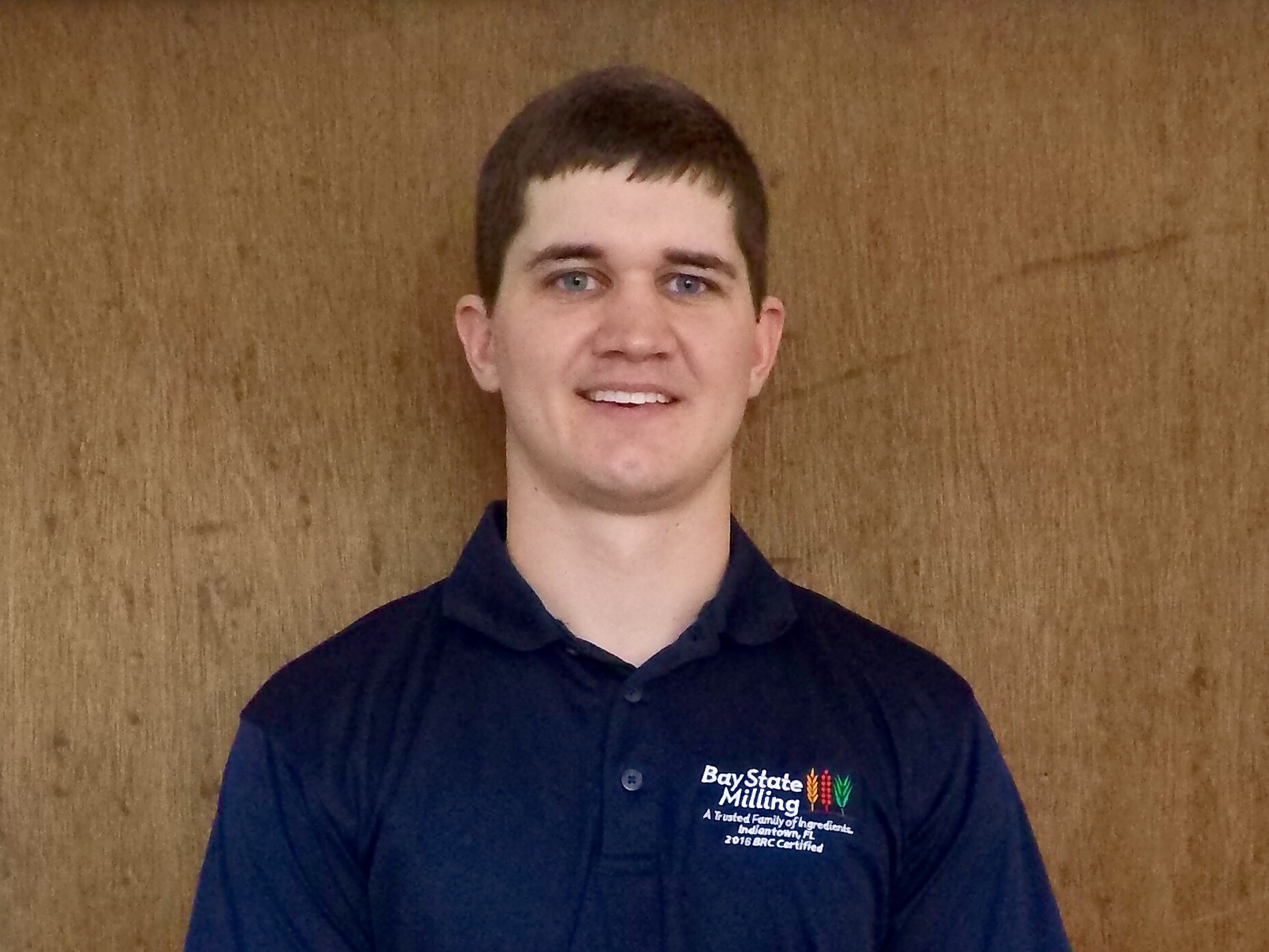 Caleb Ahlquist
Position: Technical Miller at Bay State Milling Co.
Education: Milling Science and Management
Graduation: May 2016
Ahlquist is based out of Winona, Minnesota, where he started this position by spending time with the elevator manager. Ahlquist has learned all about grain receiving and blending for the elevator, and he fills in when the manager is away. He then spent a year shift milling on a three-shift rotation. This included managing a three- person team and overseeing daily processing while making efficiency adjustments where they were needed. Ahlquist even spent some time in maintenance and the warehouse departments to get a better understanding of them. He describes his job responsibilities as helping out and covering wherever he is needed since he has experience in all departments.
K-State Experience
As a student at K-State, Ahlquist was involved with the Acacia Fraternity and served as the Junior Stewart (kitchen manager) for a year. He was also a coach at K.O. Boxing where he assisted teaching classes.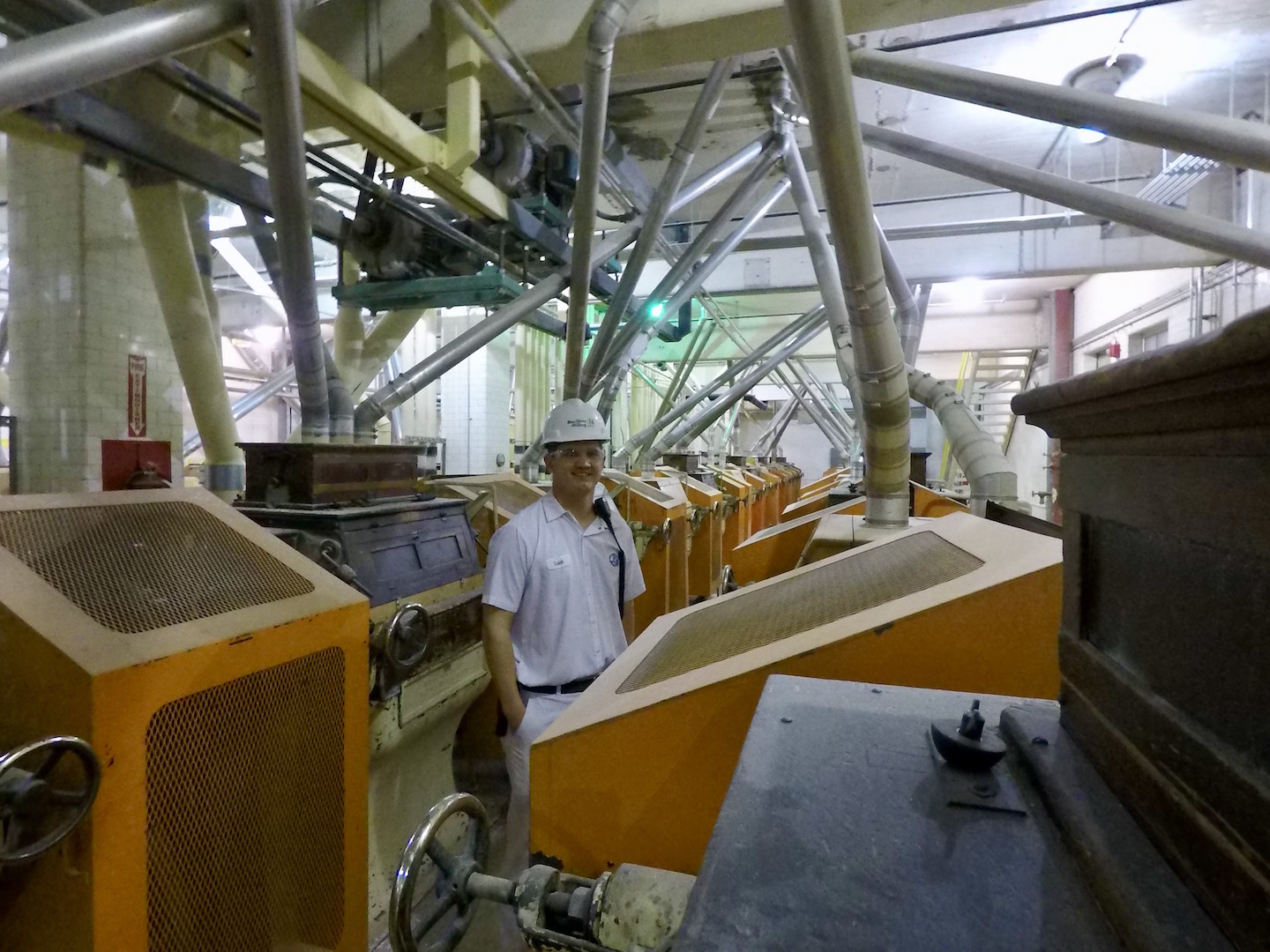 As for internships, Ahlquist completed three of them throughout his college career. His first internship experience was with American Italian Pasta Company (now Treehouse Foods) in Excelsior Springs, Missouri. It was in this position that he got his first hands-on experience and learned the basics of a durum wheat mill. He learned about oat milling and some specialty products during his internship at Grain Millers Inc. in Ansgar, Iowa. Ahlquist completed his third internship with Bunge in Crete, Nebraska, where he managed a sweeping crew and gained some experience in corn milling.
Internships
Ahlquist advises to take opportunities where they arise, and internships are always great opportunities. He suggests students try a different internship every summer.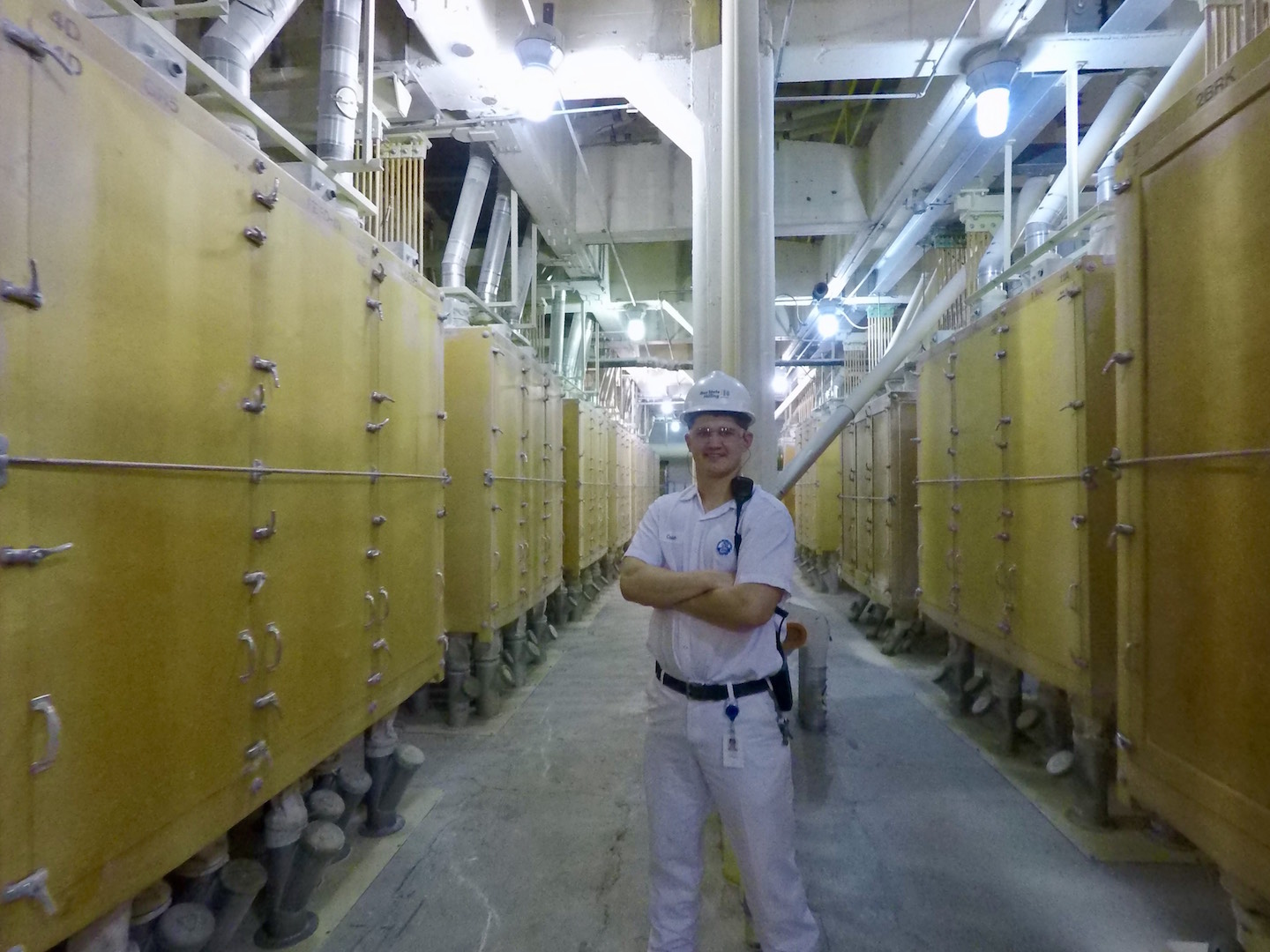 "Internships in college are not only a great source of summer income, but a good way to start applying what you have learned in class in a real-world setting," says Ahlquist. "Try a larger company, a smaller company, and maybe even a company that processes other grains rather than wheat. It will help you get a broader view of the industry come graduation and help you decide which company you would like to work for."